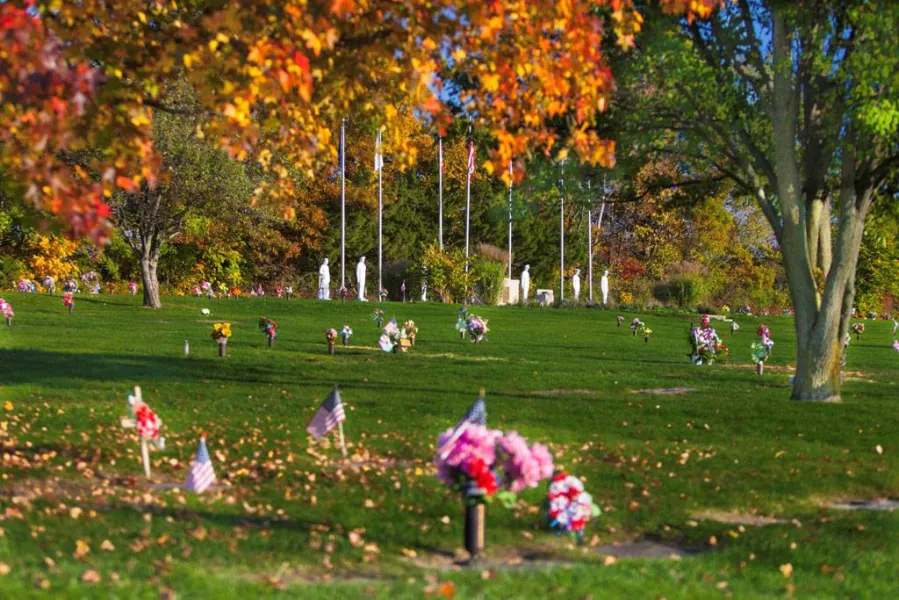 Covington Memorial Gardens
Established in 1951, Covington Memorial has nine peaceful gardens spread across the immaculately kept grounds, providing many different areas in which to rest and reflect.
In St. Paul's Mausoleum and Chapel, countless families have held inspiring and memorable services expressing their love. The main entrance and expansive grounds are dignified and quiet, with well cared for landscaping and beautiful monuments placed around it.
Covington Memorial Gardens offers traditional in-ground burial, mausoleums, lawn crypts, niches, and crematory benches.
Learn how you and your family can save money and avoid additional grief by pre-planning your burial in Covington Memorial Gardens. Click HERE to request a free Cemetery Space Planning Kit!