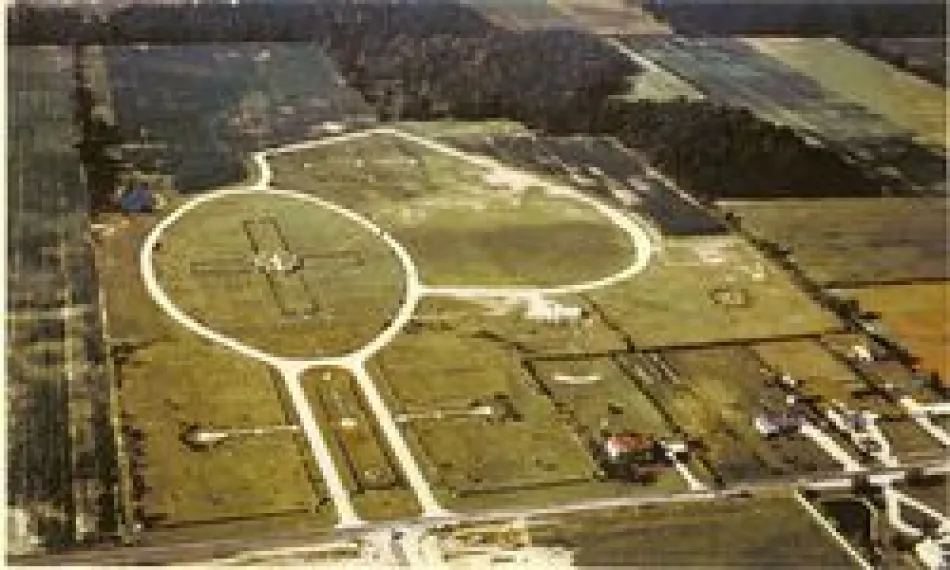 Covington Memorial is part of the Fort Wayne Community

Covington Memorial has served the needs of the local community since 1951, when Fred Meyer purchased land in Allen County, Indiana, to serve the rapidly growing population in the Fort Wayne region. At the time, Indiana state law forbade combination cemeteries and funeral homes. The Meyer family's dream to serve families more fully became a reality in 1988, when Covington Memorial became one of the first of its kind in the state of Indiana to address the needs of the bereaved by combining a cemetery and funeral home in one convenient location.
Covington Memorial Gardens & Funeral Home has met the needs of the greater Fort Wayne community for three generations. We continue the tradition of offering a place of refuge and comfort for those experiencing one of their most difficult times in life, the death of a loved one.
Our professionalism and personal attention have brought confidence and trust from thousands of families in our community over the years. Having that kind of stability brings a sense of gratitude and a sense of responsibility that extends beyond the doors of Covington. Our dedication to meeting the needs of the bereaved keeps us service-oriented and constantly looking toward the future.
As time advances, we are reminded of what the staff of Covington Memorial Gardens & Funeral Home have been dedicated to for over 50 years: assisting grieving families with personalized attention and gentle guidance through the details of saying goodbye to loved ones with dignity, honor and compassion.
Meeting Community Needs

Covington Memorial Gardens has beautifully landscaped grounds include lots, chapel and garden, mausoleums, crypts, and cremation niches. All are professionally tended by a dedicated staff.
Our professionalism and personal attention have brought goodwill and gratitude from thousands of families in the Fort Wayne area over the years. And in our transient society, where families come and go from our community, we know this creates a responsibility that extends beyond hometown borders.
Whether you have pre-arrangements through Covington Memorial or another funeral home, we promise timely, professional, caring attention to your needs and the needs of your family and loved ones.